true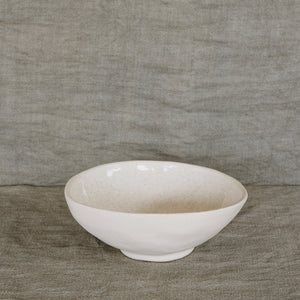 19 x 7 cm Handcrafted pasta-sized bowl made with a sandy oatmeal clay and glazed with clear glaze. Part of the exterior has been left unglazed to show the texture of the clay body and specks of locally foraged sand. 

Suitable for dishwasher use, but not microwave.
Made in NZ, comes packaged in a cotton bag.