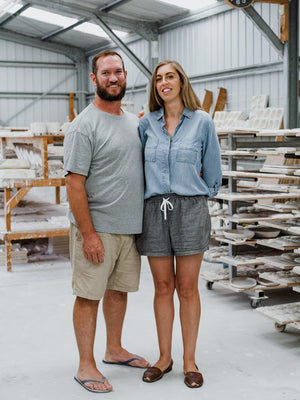 About Us
In our little studio in rural Te Puna, (Tauranga) New Zealand, we hand make small runs of mid-fired ceramics, using a slip-casting production process.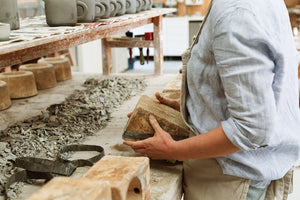 Starting out as pure white New Zealand (slip) clay, we incorporate oxides, stains and foraged black sand to add texture and create our oatmeal, pink sand and sage clay bodies.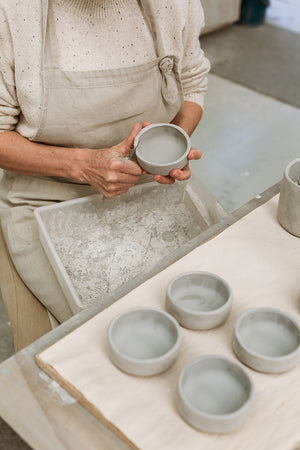 We make our work in small batches using a slip-casting process, and our own home made plaster of paris molds.
Then each piece is trimmed, smoothed and glazed by hand before firing in our electric kilns.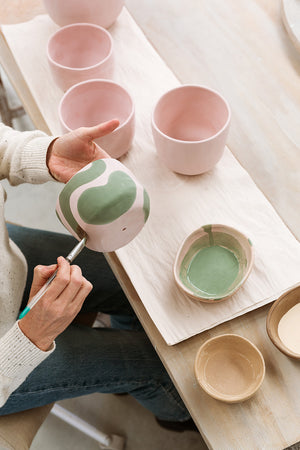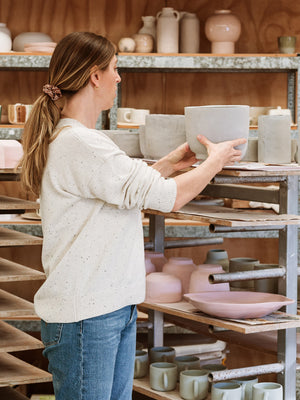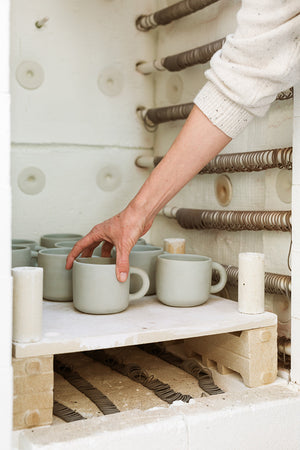 Design inspiration comes from nature, and time spent exploring our surrounding coastal landscape. Represented in our work as foraged elements, rounded organic forms, natural colour tones and tactile textured finishes.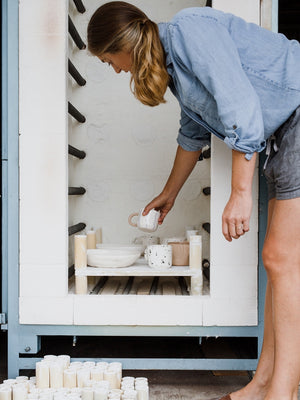 Our aim is to craft handmade items that make everyday rituals more special and intentional. To help create moments of mindfulness and the chance to slow down and enjoy simple pleasures.

We hope you enjoy our ceramics as much as we do!

Jen & Tom Watt